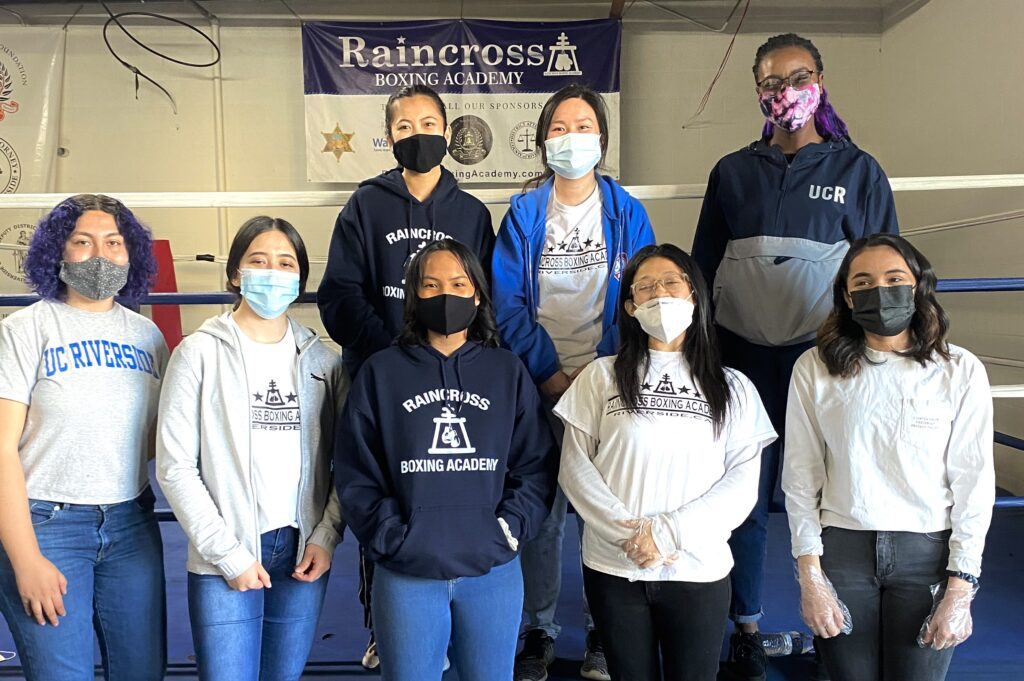 On February 6, 2021, Raincross Boxing Academy hosted a kickoff event to share resources and materials with students aged five to seventeen in the Riverside community.
Joined by special guest non-profit owner and professional boxer, Darious "D-Active" Harris, our staff members and interns handed out tote bags filled with various school supplies and goodies, aimed to help students throughout their academic endeavors during the school year.
Raincross Boxing Academy is excited to continue to host more events in the near future to support our students, families, and community here in the Inland Empire.
Those interested in being involved with future Raincross Boxing Academy events can inquire by contacting our team via email at [email protected].